You may cancel your Subscription plan at any time by logging in to your account:
Go to your Account Settings.
Press SUBSCRIPTION PLAN.


Choose CANCEL PLAN.
Instructions for desktop devices: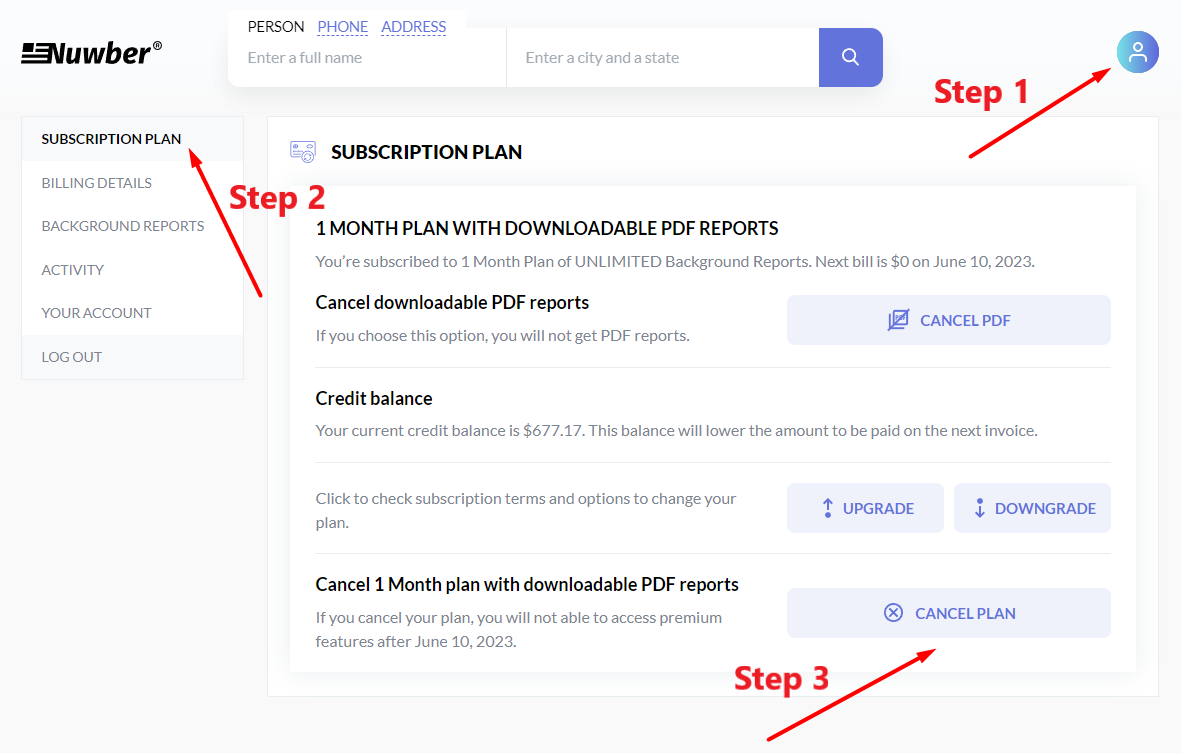 Instructions for mobile devices: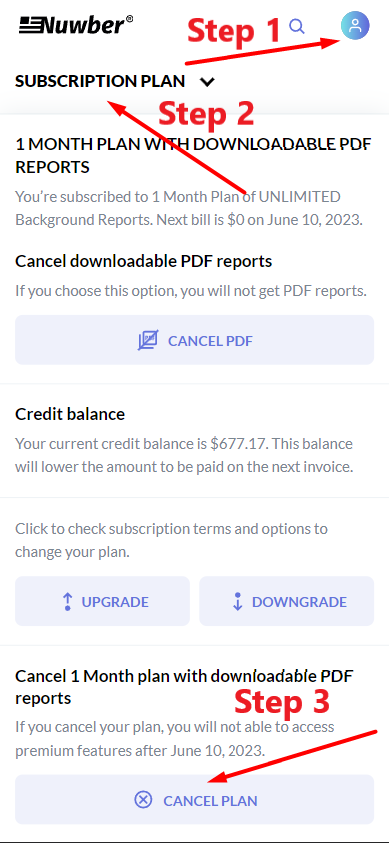 You can also contact us at support@nuwber.com or call our customer support line at +1 (844) 912-1292. Our customer service line is open from 9:00 AM to 9:00 PM EST.
In case of cancellation, Subscription-based features will still be available for your use until the end of your current billing period.
Once the billing period is over, your payment method will no longer be charged and access to Subscription-based features will be revoked.